Our Firm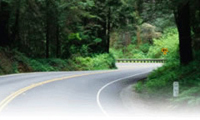 We are a full-service financial firm committed to helping people pursue their financial goals. We offer a wide range of financial products and services to individuals and business owners. We believe you will be better able to identify your goals and make sound decisions to help reach them by our providing sound financial information.

Please call us if you have any questions about our firm or the range of financial products and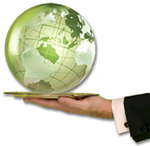 services we provide. Our firm has a relationship with a variety of financial services companies, so if we don't have a product or service, we know a group that does.
Ryan Kennedy, FPS - Wealth Advisor
Principal - RCK Wealth Management
____________________________________________________________________
The investment advisory profession is at a unique moment in history.  As the Baby Boomer generation is preparing to retire in record numbers, the largest transfer of wealth in human history is taking place.  At the same time, volatility in global markets, stricter regulations, real-time business and a highly dynamic global business environment create more challenge than ever before.
The challenge for the investor is to set a course to achieve financial goals, successfully negotiating the potentially perilous shoals of financial investment to secure the future for themselves, their families and future generations.  One of the most valuable tools to succeed is to partner with a wealth advisor who brings analytical skills, technological sophistication, prudence, a successful track record and a passionate devotion to client service.  Ryan Kennedy, FPS, the Founder and Principal of RCK Wealth Management, is just such a professional.
For the past fourteen years, Ryan has excelled while working with two of the world's most respected investment financial services firms.  He began with Smith Barney in 2000 and built a devoted client base on the principles of integrity, individualized financial strategies, and the consistent delivery of a level of client service second to none.  In 2008, Ryan joined Morgan Stanley.  He served as an Investment Advisor Representative with Morgan Stanley Smith Barney, LLC.  He has built his business to over $100 million in assets under management on these unshakeable foundations.  He earned his FPS designation in 2003.  In 2011, Ryan was recognized by Connecticut Magazine as one of the Top 50 Advisors in the state.
Ryan graduated from the University of Connecticut with a Bachelor of Arts degree in Political Science in 1995.  He spent the first five years of his career on a fast-track progression with the Connecticut Office of the former Senator, the Honorable Christopher J. Dodd.  Quickly promoted, he accompanied Senator Dodd in his travels throughout Connecticut, gaining valuable experience and national level contacts in areas including finance and banking.
Ryan holds the FINRA Series 7, 65, 63 and 24 registrations.  He is a strategist, an analyst, a competitor, and a sales and service professional.  He looks forward to the opportunity to providing RCK Wealth Management's clients with the same level of individualized service for which he is so well known.